The Project:
Pilar Newman is a highly successful Amazon FBA Coach and Entrepreneur, based in Boston, Massachusetts, USA. After an initial successful trial email marketing project, she hired me to project manage, develop and build her online course and membership site, and subsequent marketing activities over a four month period.
Activities:
The task involved building a course and membership site on WordPress from scratch, using the CourseCats theme and MemberMouse membership plugin. Pilar had some draft slide sets, but no domain name, website or videos for her course.
I researched domain names for Pilar and provided her with a number of options, we settled on FBAProfitFactoryCourse.com as the most suitable from an SEO and memorable point of view.
The domain name was purchased from BlueHost and I set up the bare WordPress site and installed the CourseCats theme and associated plugins.
CourseCats is an excellent theme for structuring your course site. It enables you to build up modules and lessons in a structured way. You can insert videos, course uploads, images, anything you need for your students. I created the modules and lessons and inserted the images, styling and supporting materials while the course slide sets were being drafted.
The slide sets were produced in Keynote, and I sourced and formatted the iStock images and inserted them into the slides once the drafts were ready.
I designed the styling and layout of the course to match Pilar's brand and slide sets. The hero images for each module and lesson were sourced from iStock and optimised for the website.
I created the videos from Pilar's slide sets, using Screenflow, and uploaded these to Wistia for embedding in the course structure. The course consisted of 12 Modules and over 60 videos. Each video was formatted, uploaded to Wistia, thumbnails set and embedded into the course.
There were also a number of videos supplied by third parties, that I also formatted, uploaded and embedded in the course.
Once all 50 modules and lessons, 60+ videos and course downloads, were embedded in the course the next major activity was to add the MemberMouse plugin to create the membership site.
MemberMouse enables you to set access permissions on the pages, and therefore Modules, within a course. This enables you to have different Membership levels for a course. I set up three Membership levels – Free Membership. VIP Membership and VIP Plus Membership. I also set up a 3 stage monthly payment plan. All payment plans were hooked up to Stripe which I connected and tested for Pilar.
Plugins: Deadline Funnels, Facebook Conversion Pixel, Leadpages Connector, MemberMouse Platform, UpdraftPlus
Result:
On the first week of the FBA Profit Factory Course launch, there were 5 immediate membership sign-ups. The course generated 5 figures in membership sales within the first month.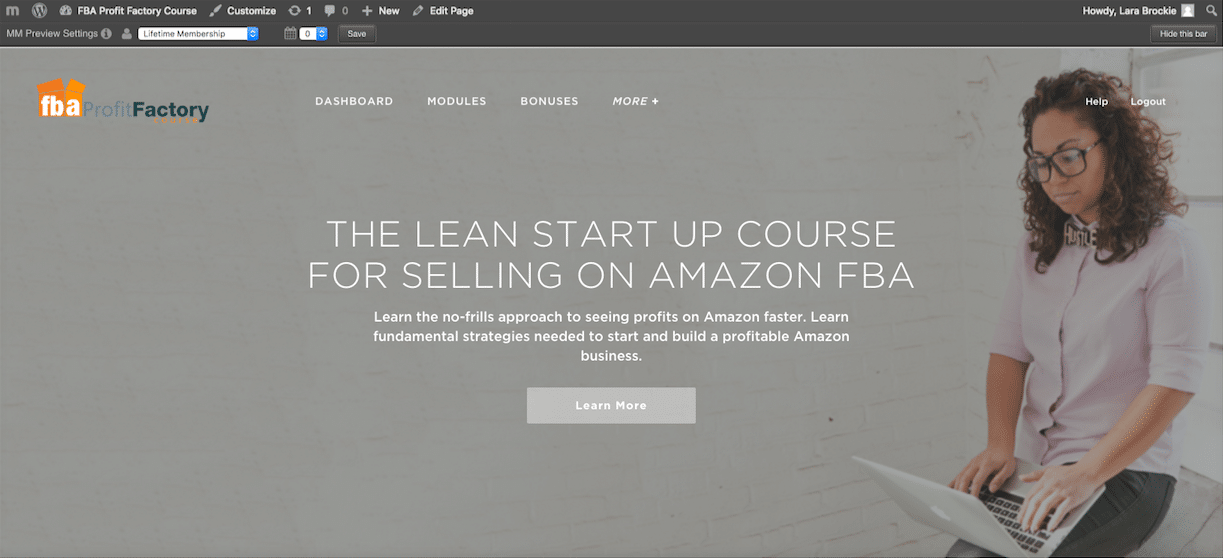 The course was initially only open for two weeks. When the course is closed the "Course Closed" page is active. This launches a Leadpage which links to a three email sequence delivering links to three videos from the course and adding the email address to an Aweber waitlist. The people on the wait list are then asked to join webinars and given early notice of the course opening.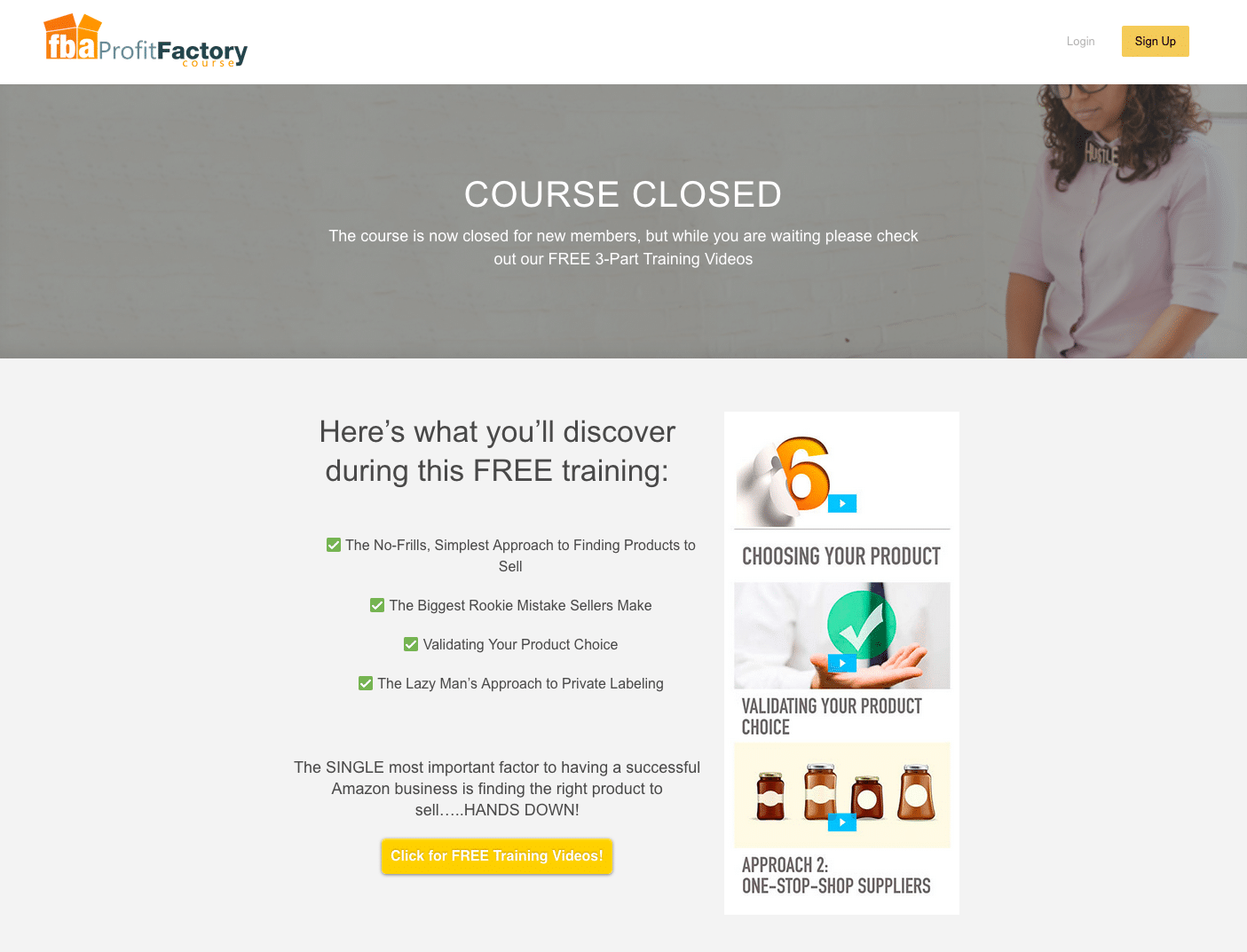 Lara has been an integral part in the on-going process of building and marketing my digital course over the last few months. Her relentless dedication to making sure all aspects of the project were completed in a timely and professional manner, allowed us to have a successful launch.
She is the person you want on your corner not only for her valuable skill sets, but also for her proactive approach to every task given to her. She continuously provided welcomed recommendations and insights that were priceless to the overall project. Lara is a valuable member of our team and I would not hesitate to recommend her to my other entrepreneur friends.