Hi, I'm Lara Brockie
I have over 25 years industry experience, working with entrepreneurs, small businesses and some of the largest companies in the world, and I understand what it is like to have to worry about running your business as well as working in your business.
My project experience ranges from large scale multi-million pound international projects to small startups and solo entrepreneurs. I also have significant experience in managing third party contractors and remote project teams.
I started my career as a software engineer, and then spent 9 years as an IT Service Management Consultant in London. I returned to Scotland and set up Lara Brockie Consulting Limited in 2005, where I provided Change and Project Management services to international financial services institutions.
I qualified as a Certified Professional Coach in 2010 and built my own coaching business in 2015 while also learning the principles of online marketing. I enjoyed this work so much that I became professionally trained in online marketing and business support and have since been successful in assisting other businesses with their online marketing.
I have a Masters Degree in Computer Science from the University of Dundee, and a Postgraduate Diploma in Management from Henley Business School.
Certified Direct Response Copywriter
Certified Content Marketing Specialist
Certified Customer Value Optimization Specialist
Certified Professional Coach
Certified Prince2 Practitioner
Certified ITIL V3 Expert
You can find out more about my career on my LinkedIn profile.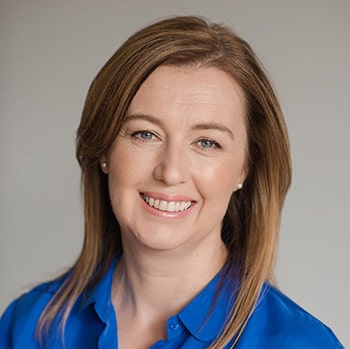 "Unbelievable patience, good sense of humour, friendly, approachable, tenacious, almost seems a shame to stop there."
"Organised, passionate, confident, knowledgeable, professional."
"Professionally you're very focused on completing what you've set out to do in line with the original brief."
"Patient. Shows empathy. Great listener. Good use of simple tools and presentation skills to captivate the audience. Very approachable and non-threatening."
"You have achieved the unthinkable – I already trust you completely with wording of text for my company so thank you!"
Lara plans out and implements projects as a collaborative partner, providing strategic support for the techie side of content marketing and creating online courses, as well as the copywriting and design components.
Lara always takes as much proactive action as she possibly can, brainstorming new ideas and troubleshooting as she goes. She's also the kind of person you can count on for 100% professionalism in frontline communication with clients, joint venture partners, affiliates and other consultants.
Lara has been an integral part in the on-going process of building and marketing my digital course over the last few months. Her relentless dedication to making sure all aspects of the project were completed in a timely and professional manner, allowed us to have a successful launch.
She is the person you want on your corner not only for her valuable skill sets, but also for her proactive approach to every task given to her. She continuously provided welcomed recommendations and insights that were priceless to the overall project. Lara is a valuable member of our team and I would not hesitate to recommend her to my other entrepreneur friends.
I engaged Lara Brockie after a recommendation from a colleague because the critical elements website was outdated, very slow to load and my clients couldn't find it.
It required a redesign and new hosting so that I could advertise my services and distribute my videos to my international client base.
Lara helped me by moving the website to a new hosting platform, producing a full review of the site and providing recommendations to improve it. She then implemented the recommendations by redesigning the website and reusing my existing content where possible.
The result was a completely redesigned, responsive website, that I am proud to show my clients. The website is very professional and engaging, looks really polished and creates a very positive impression.
One thing I liked was her friendly, supportive, non-technical approach to the whole process. She kept me updated on progress and proactively suggested new ideas to improve my site, content and delivery of videos and resources.
I found the experience a pleasure. Lara is easy to work with and goes out of her way to make sure she delivers a top-notch service.
I am very happy with my new website and I would recommend Lara to any non-technical coaches and consultants who need a professional website redesign service and want to feel that they are in safe hands.
I think you are a Fairy Godmother. I love love love it all, and feel literally like a weight has been lifted from my shoulders. I feel like I can now start doing the things that I need to and concentrate on one thing at a time which is the MOST amazing feeling. Thanks so much for everything you have done, your work has far far exceeded my expectations and I have literally loved everything you have done.
"I would recommend Lara Brockie to any coach or consultant for her professionalism and excellence.
She has stood next to me offering both strategy and practical assistance at a turning point in my business to take it to the next level successfully. She delivers everything and more that she states on her website as a list of services.
She's a GEM, anyone would be lucky to ask for her guidance -well worth the investment."
Dr Alkistis Agio
Leadership Trainer and Philosopher, Alkistis.net
"It was a pleasure working with Lara on the development of Hawthorns Consultancy website. Lara takes the time to understand your drivers and requirements and works collaboratively to turn concepts and ideas into reality.
Lara brings a wealth of experience of best practice examples to the process which have been instrumental to the development of Hawthorns Consultancy website.
I can highly recommend Lara's work to anyone else looking to develop or enhance their website."
David Addyman
Managing Director, Hawthorns Consultancy
"I worked closely with Lara during her term with RBS and strongly recommend Lara, she is the ultimate professional with a solid PM track record."
Sandra Beattie
Global Head of Supplier Management, Resourcing and Policy & Employment, RBS
"I am very happy to recommend Lara, I very much enjoyed working with her. She demonstrates a professional customer focus approach and will work the 'extra mile' to ensure a high level of customer satisfaction is maintained. Working with others she is a very supportive and positive. She has a high level of commitment in all aspects of the roles and responsibilities she is given."
David King
IT Operations Change Manager, Euroclear, Brussels
"Lara is a very strong business consultant with an excellent knowledge of both process and system analysis. She single handedly drove forward an important strategic business proposal which added significant value, engaging with multiple potential suppliers across a complex business area."
Kevin Hind
Director, Deutsche Bank
"Lara provided a very high standard of leading business analysis skills to an essential strategic project for Barclays Wealth. She demonstrated all the skills, experience and approach elements needed in a lead analyst, personally taking the whole project from inception through feasibility, supplier selection, business case and planning stages. Clearly gets to the root of a business problem, identifies the best solution and is able to match to the most beneficial technology solution. An excellent change professional with wide ranging and relevant experience."
David Beattie
Managing Director, Aegon UK
Apply for a free consultation
Click on the button below and enter your details for a friendly and helpful 15 minute no obligation call to discuss your online marketing needs.