The Ultimate Checklist to Attract More Customers and Boost Your Sales
Download The Ultimate Checklist today to attract more customers and boost your sales in 4 easy steps
FREE Checklist
Let's make your dreams a reality
Hey there, fellow business owners, coaches, consultants, online course creators, and amazing entrepreneurs!
Welcome to my little corner of the web! I'm thrilled you dropped by to learn more about the person behind this coaching, content writing, and project management business. So, let's get acquainted!
I'm Lara Brockie, and I am here to help you take your business to new heights.
Two minds are better than one, and together, we'll unleash your business's full potential to achieve those dreams you've been nurturing.
I have been a small business owner since 2005, with over 30 years of experience working with entrepreneurs, small businesses, and some of the world's largest companies.
This means I understand your unique challenges while building your business and pursuing your passions.
My passion lies in guiding individuals like you to run and excel in your business.
Throughout my career, I've had incredible opportunities to work on diverse projects, ranging from multi-million dollar international endeavours to nurturing small start-ups and supporting solo entrepreneurs.
It all started when I graduated from Dundee University with a Master's Degree in Computer Science and joined AT&T as a software engineer. From there, I spent ten exciting years as an IT Consultant in the heart of London, specializing in the Telecommunications and Financial Services industries.
In 2005, I founded Lara Brockie Consulting Limited, providing Change and Project Management services to the largest UK and European banks.
Qualified and Certified
But my journey didn't stop there. I knew there was something more fulfilling for me, and I embarked on my own path to become a Certified Professional Coach.
In 2015, I revamped my business to provide coaching, digital marketing services, and project management.
Driven by an unyielding pursuit of excellence, I've acquired professional training in digital marketing and copywriting while helping numerous businesses achieve remarkable online growth and success.
That's why I've earned certifications as a Certified Business Coach, Life Coach, Hypnotherapist, Reiki Practitioner, Direct Response Copywriter, Content Marketing Specialist, Email Marketing Specialist, and Customer Value Optimization Specialist.
Oh, and let's not forget my time in the Henley Corporate MBA Programme, while I was a consultant with Hewlett-Packard.
Empowering Businesses to Grow and Thrive
Today, I'm incredibly passionate about empowering small businesses, entrepreneurs, coaches, consultants, creatives, and trainers to thrive in the ever-evolving business landscape.
With my wealth of experience, comprehensive expertise, and extensive qualifications, I offer unparalleled guidance, strategic insights, and practical solutions to propel your business toward extraordinary success.
So, let's embark on this transformative journey together!
Contact me today and discover how I can help you empower your business to surpass its limits and achieve remarkable results.
You can find out more about my career on my LinkedIn profile.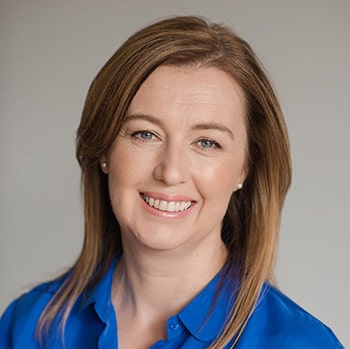 "Unbelievable patience, good sense of humour, friendly, approachable, tenacious, almost seems a shame to stop there."
"Organised, passionate, confident, knowledgeable, professional."
"Professionally you're very focused on completing what you've set out to do in line with the original brief."
"Patient. Shows empathy. Great listener. Good use of simple tools and presentation skills to captivate the audience. Very approachable and non-threatening."
"You have achieved the unthinkable – I already trust you completely with wording of text for my company so thank you!"
Unlock Your Business Potential!
Get Exclusive Access to Expert Tips, Insights, and Curated Resources
Sign Up to My Newsletter Here
Let's Talk!
Click on the button below for a friendly 15-minute call to discuss how I can help you.