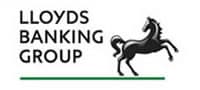 Insurance Divisional Lead at Lloyds Banking Group
Lloyds Banking Group Insurance Divisional Lead – responsible for third party supplier implementation of FATCA compliance across UK, Luxembourg, Jersey and Isle of Man.
Identified changes to and updated contracts for all Insurance third party suppliers and IFAs to ensure FATCA compliance.
Managed communications and updates to the Terms of Business for 60,000 IFAs and contract updates for multiple suppliers.