Customer
Value
Optimization
Double your growth by optimizing your customer journey
Understanding and optimizing the journey that your ideal customer takes before they buy your products and services is key to maximizing your sales and profits.
Before implementing a digital marketing strategy, your first priority is to map your Customer Value Journey to determine how you will drive traffic, convert leads, acquire customers and maximize profits.
You've built your website. You're posting on social media, you've got a newsletter, you've run a few ads, but it's just not sticking. It seems that your efforts are not working. You've tried all the tools, you are paying for lots of subscriptions, you are working hard every day, but something is just not right. 
You're overwhelmed and exhausted, but just not getting the right type of customer. Where do you go now? How do you get your ideal customers? Where are they hiding?
The first step we'll take together is to understand your customer value journey.
The customer value journey is the path your customers take to find out about you and your services, follow you, buy from you, and buy again.
I will work with you to review your current sales and marketing activities and understand how you get and retain customers.
I will perform a full audit of your customer value journey and every interaction your prospects and customers have with your company – from when they first find and research you, to their first purchase and beyond.
We'll then map out an optimized path and activities to take your customer through the eight stages of the Customer Value Journey, plus the two stages of business growth.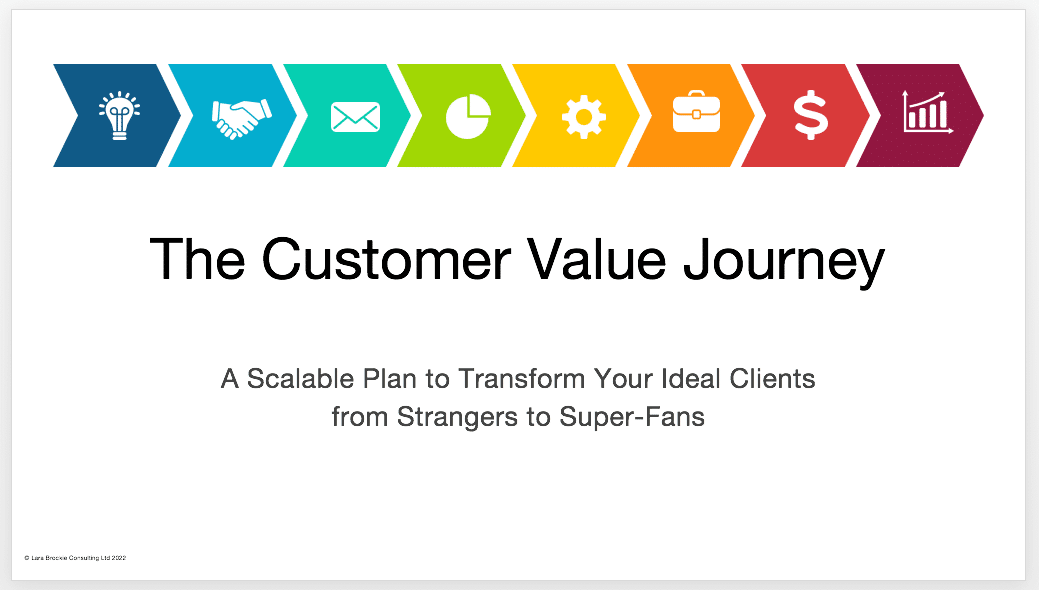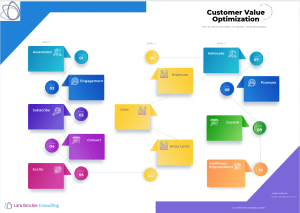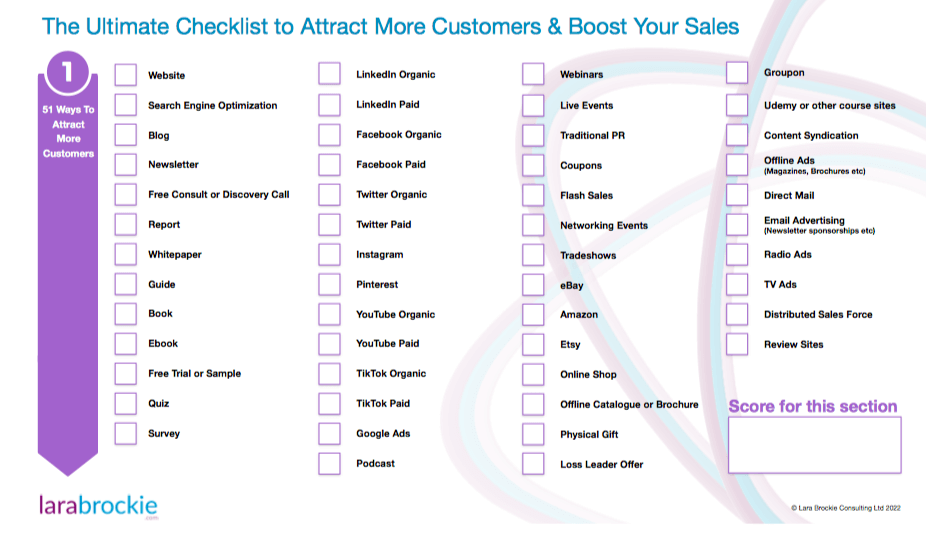 The Customer Value Optimization package consists of:
A 2-hour workshop, where we will meet over Zoom to:

walk through the Customer Value Journey Audit in your business
review your Ideal Customer Avatar
review your Customer Transformation
map out a Customer Value Journey specifically for your business
run through the 79 Point Checklist to Get More Customers and Increase Sales
identify Quick Wins for your business to implement right away
identify the next steps to optimize your Customer Value Journey

After the call, I will update the Customer Value Journey and Customer Value Optimization Map for your business. I will then send you a link to a folder with all the outputs from the workshop, including:

Your CVO Workshop Recording
Your Customer Avatar Worksheet
Your Before and After Grid
Your Ultimate Checklist to Attract More Customers and Boost Your Sales
Your Customer Value Optimization Workshop Slides
A PDF of Your Customer Value Optimization Workshop Slides
Your Customer Value Optimization Map
Once you have had time to read through everything, we'll have an optional follow-up 30 min Zoom call to discuss your Customer Value Journey and the next steps to optimize it.
"Lara has helped us launch a new website with some great content and fantastic case studies. We have had promising engagement from our target market with Lara's content.

What I really like about working with Lara is that I can trust her to deal independently with clients knowing that Lara will represent our company very professionally."
Unlock Your Business Potential!
Get Exclusive Access to Expert Tips, Insights, and Curated Resources
Sign Up to My Newsletter Here
Let's Talk!
Click on the button below for a friendly 15-minute call to discuss how I can help you.