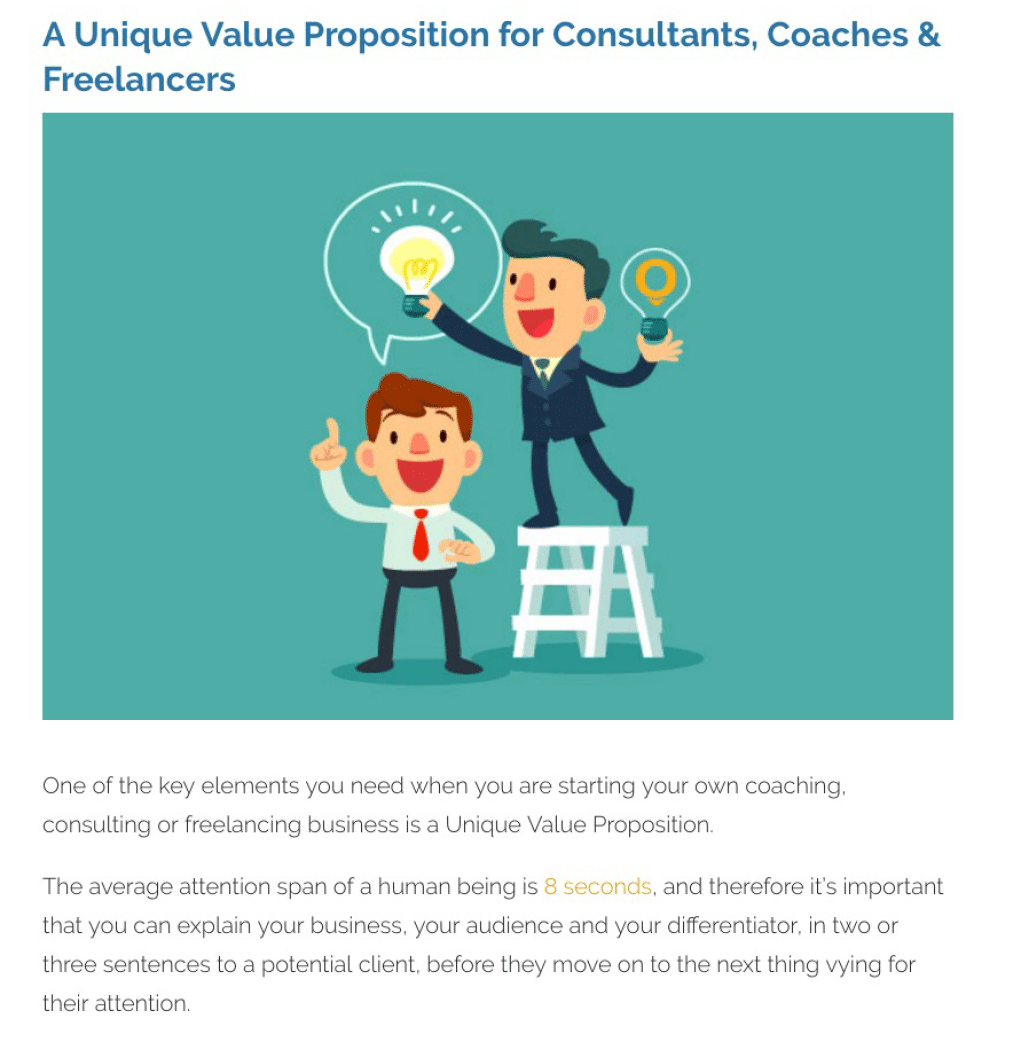 A Unique Value Proposition for Consultants, Coaches and Freelancers

This blog was originally published on Opterre.com

One of the key elements you need when you are starting your own coaching, consulting or freelancing business is a Unique Value Proposition.
The average attention span of a human being is 8 seconds, and therefore it's important that you can explain your business, your audience and your differentiator, in two or three sentences to a potential client, before they move on to the next thing vying for their attention.
Just think of how difficult it is to describe your business when someone asks you "what do you do?" Wouldn't it be great to explain this in less than 10 seconds?
In this article, we'll break down exactly what is a Unique Value Proposition, how to write your Unique Value Proposition and give you some great examples. <Read More Here>
Lara was the best contributor to my team. I seriously, seriously mean it. She's multi-talented and would love to work with her again in the future.