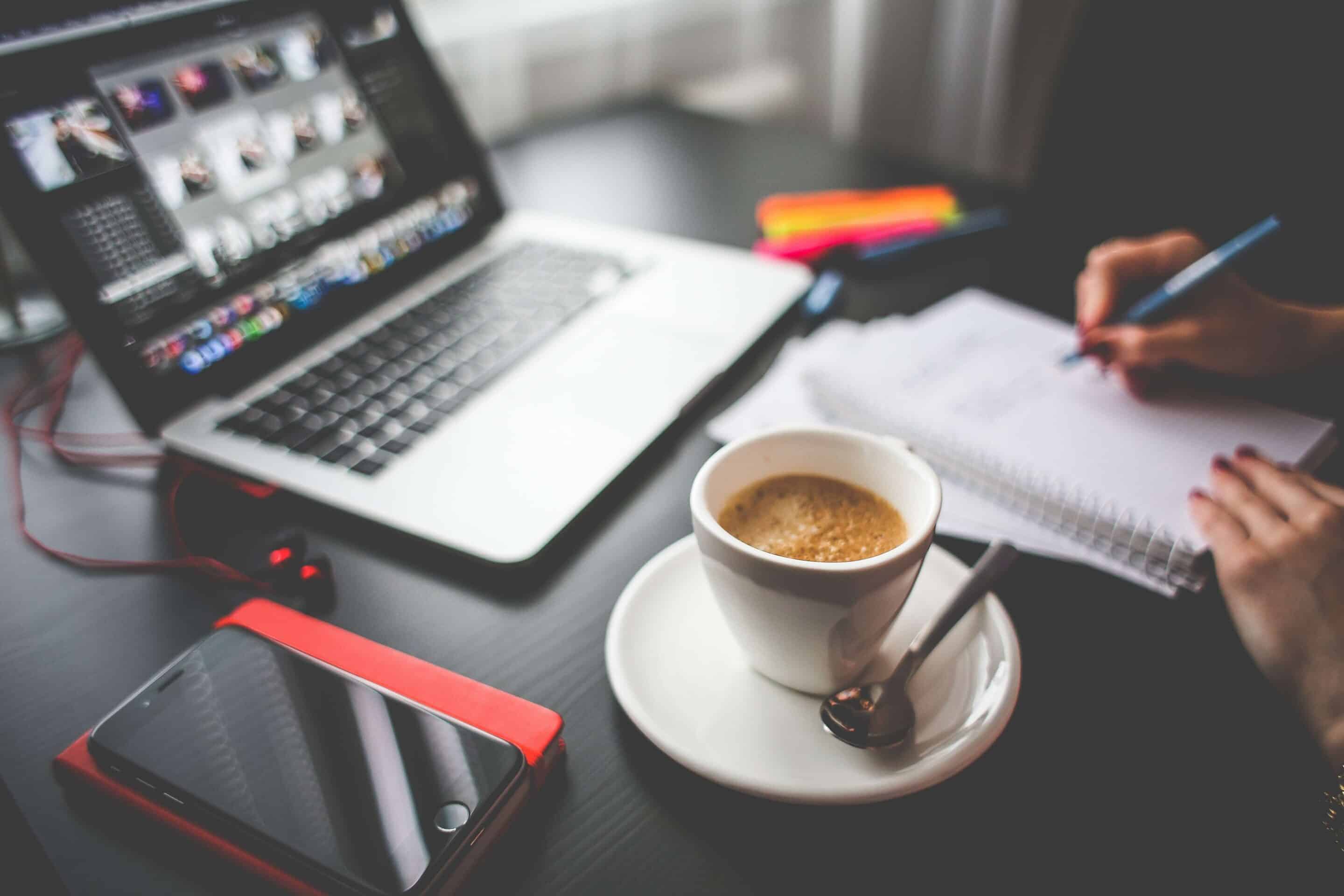 Copywriting for a Startup Advertising Agency
The Project:
Jacinta approached me to help with the copy required to setup her new advertising agency, based in Melbourne, Australia. This included a brochure, content for the new Facebook page, Facebook ad copy and welcome emails for new customers.
Activity:
I produced the wording for a tri fold brochure that could also be used on the Facebook page and in the advert. The 220 word long form Facebook Ad was written to specifically target small local business in the Melbourne area, with a free trial offer and a clear call to action.
I also wrote long form posts in the style of blog posts for the Facebook page that would attract Bell Agency's ideal clients. I updated the cover image on the Facebook page and designed inspirational quote images to provide some interest and break up the page.
When the customers signed up with Bell Agency they were sent a welcome email and then a follow up email after the first call and engagement.
The Result:
Bell Agency had three prospects within the first hour of the ad running, and with more contacts later. The Facebook page grew over the course of the first few weeks without any promotions and still continues to grow organically.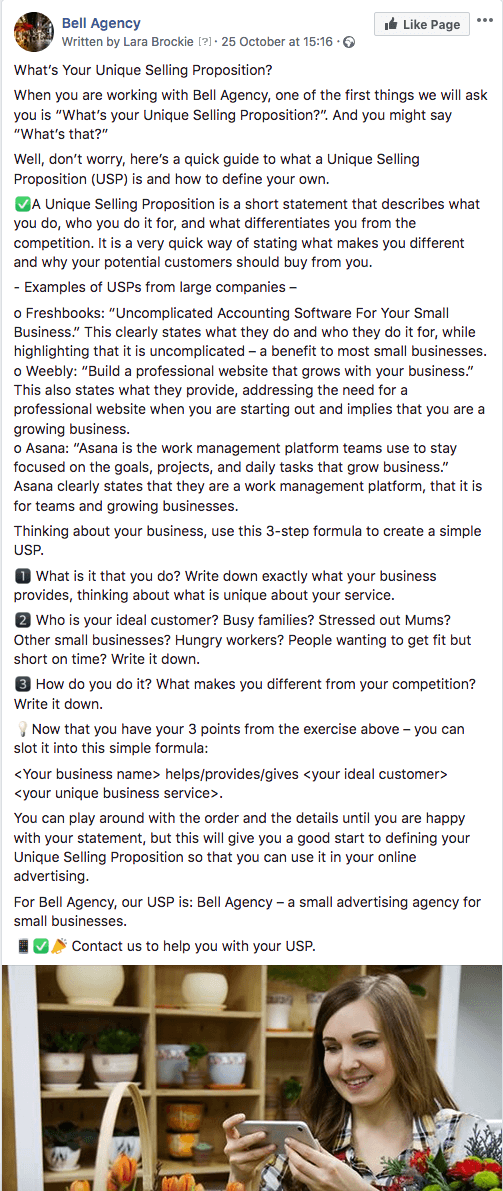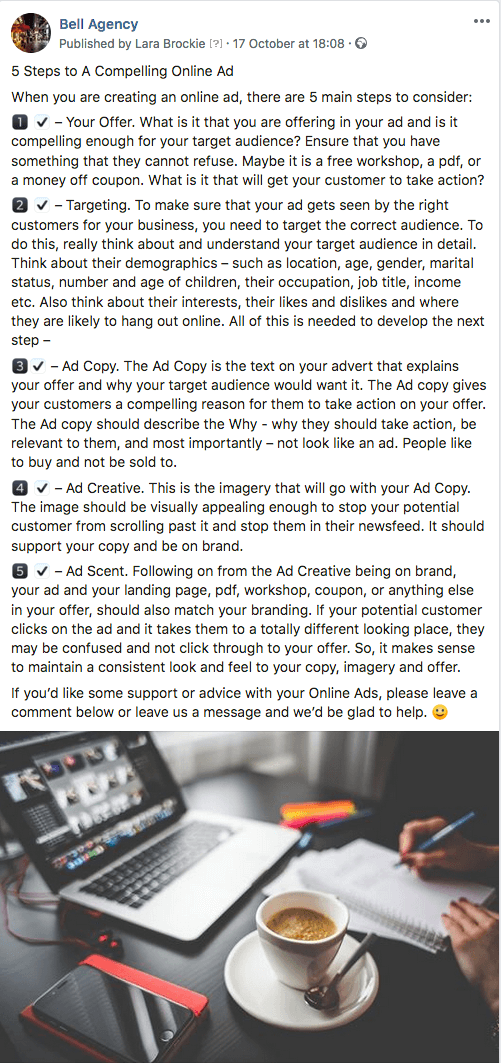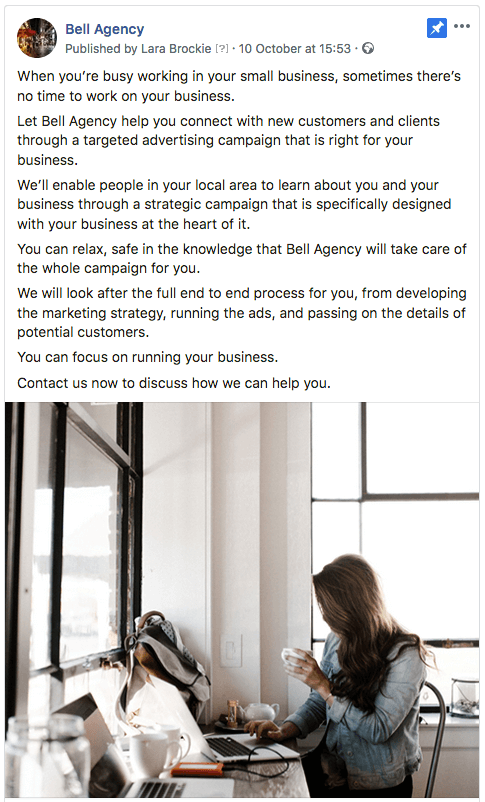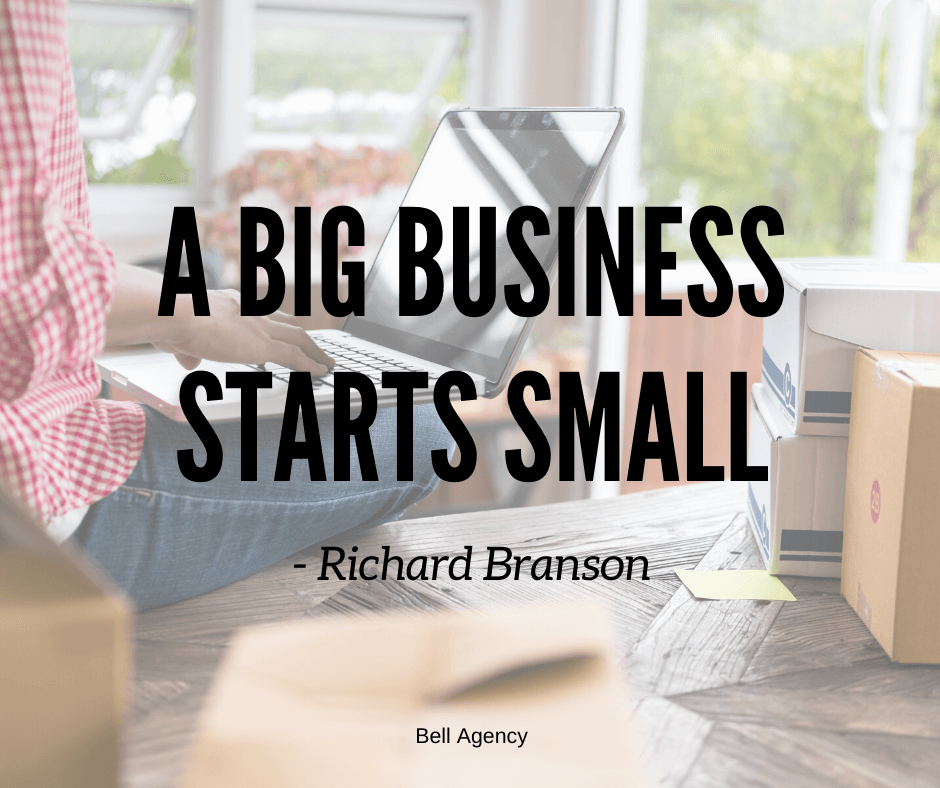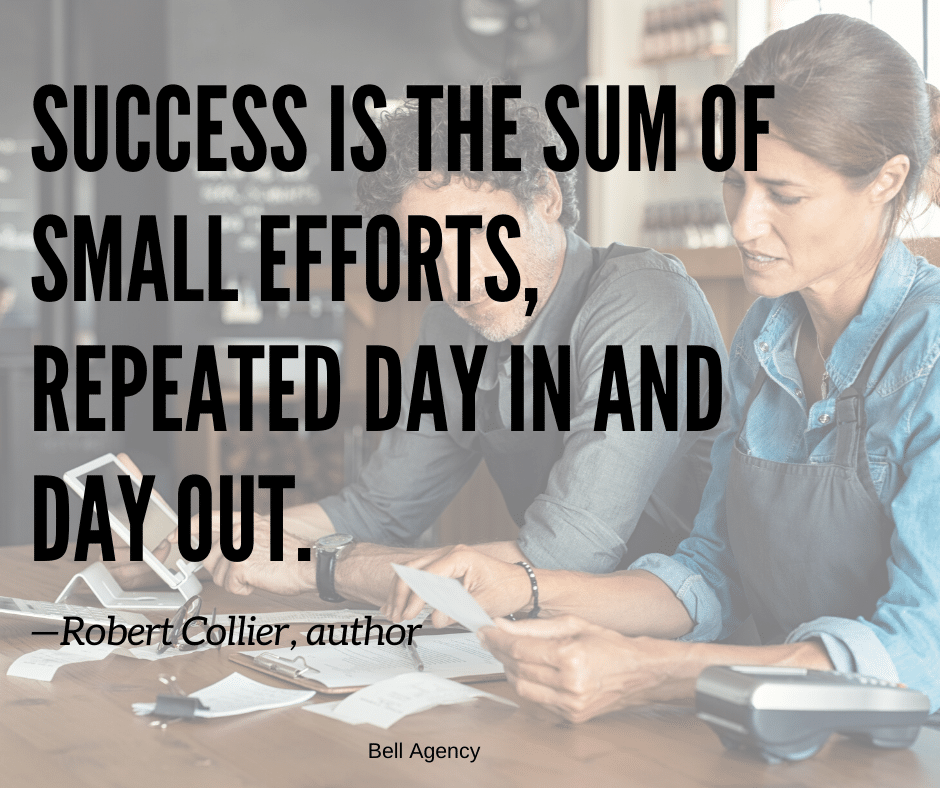 I have a new advertising agency, and I needed a professional copywriter to help me. From the beginning, Lara demonstrated that she had exactly the skills and experience I needed. Lara has a lovely writing style that is very clear and easy to read. I was so impressed with Lara's work that I started giving her other pieces of work. She created a brochure for my new business, which I gave her minimal direction on what was required. She used her experience of marketing to put together all the necessary components for a great brochure. There has been various other written work I have had Lara do, all done quickly and skillfully. Personally, Lara is lovely to work with, and I always feel confident that whatever I ask her to do, will be done well. I look forward to working together for a long time.