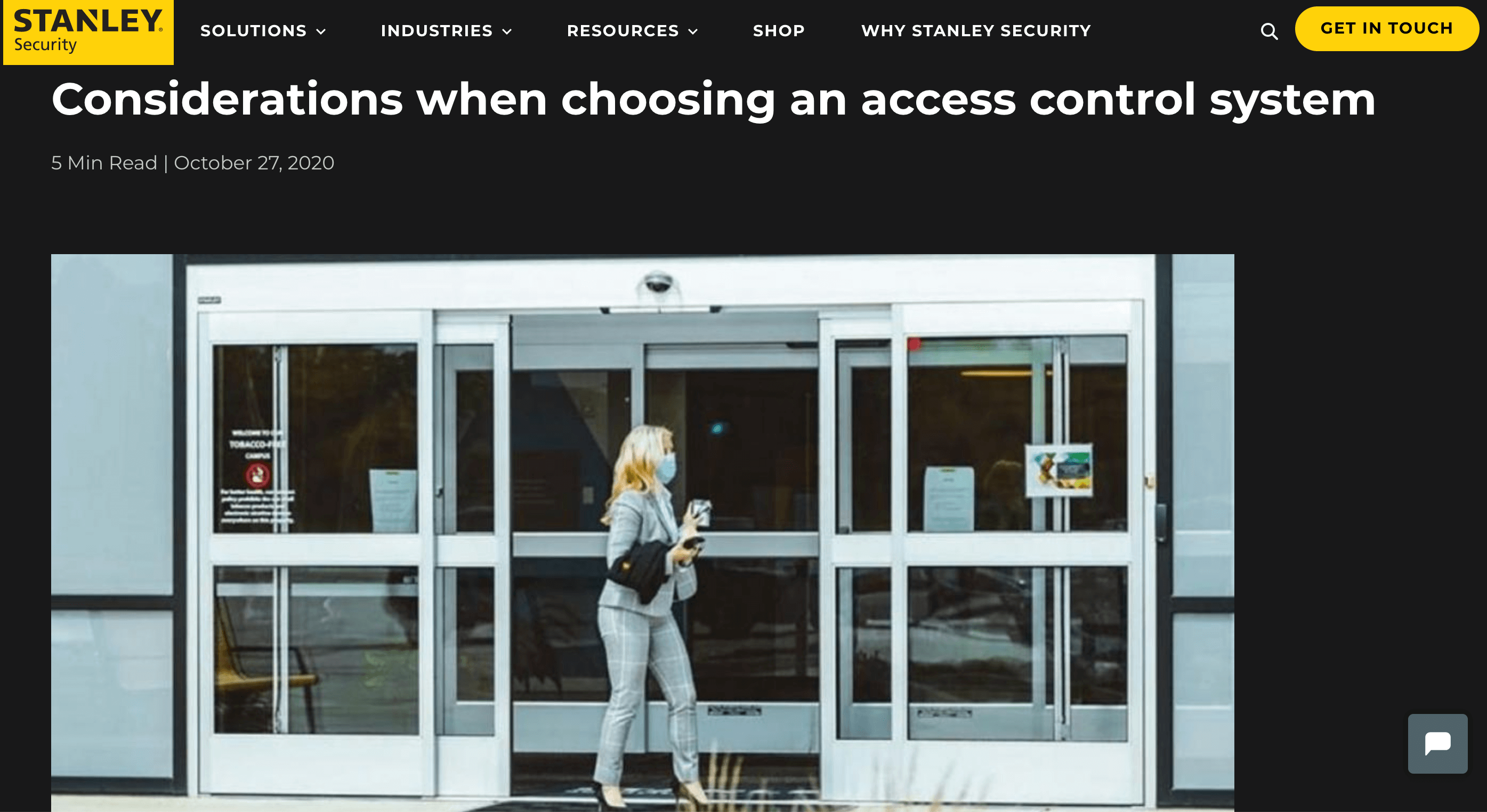 Considerations when choosing an access control system
A blog post for STANLEY Security, part of the Stanley Black and Decker Group.
(Updated April 2023 – STANLEY Security is now Securitas Technology)
When implementing a new access control system there are several factors to consider that will affect the complexity and cost of the solution.
The questions below will help you to think about what you may need, and our access control team will be happy to discuss these further with you.
In this blog, we will cover:
Questions to ask yourself when choosing the right access control system
How to select the right access control technology for your business
What are the next steps when choosing your access control system?
Lara is a great, experienced writer. I really enjoyed working with her, not just because of her writing skills, but also due to her immaculate professionalism. I recommend working with Lara to all searching for someone that writes clear and effective content.