An editorial calendar helps you plan out your content marketing in a strategic campaign rather than ad hoc posts with random subject headlines. It enables you to understand why you are publishing content, what you should be publishing, how you'll publish it, and when.
You can have an editorial calendar if you work on your own or as part of a team. When working with a team or others, you'll have a document that you can easily share to communicate your content schedule.
What is an editorial calendar?
Editorial calendars were originally, and still are, used by traditional print publishers to manage the publication of books, magazines, and newspapers.
Bloggers, copywriters, businesses, publishers and social media companies will use an editorial calendar to plan and schedule the activities required to write and produce content and blogs for their websites, newsletters, and email campaigns.
An editorial calendar helps your writing activities by removing the need to think up an idea on the spot, enables you to develop a story board of posts to take your readers on a journey, but also to plan in the activities required in advance.
Why use an editorial calendar?
It is good practice to use an editorial calendar because it enables you to identify what needs to be done over the course of months or weeks of activity in your business. If you plan your writing over a few months you'll know exactly what you need to write and when.
An editorial calendar also helps you to embed your writing into your week so that it becomes a habit rather than a last minute panic to get your post out. It is also a great tool to share your plans with others when you grow big enough to take on additional staff. It also enables you to schedule your writing around key business dates, such as your product launches.
Your Target Audience
When you are planning your editorial calendar, keep in mind your target audience, and the overall message that you want to give. If you still have to define your ideal audience, my previous post may help you do this.
You want to be able to take your audience on a journey with a consistent message throughout your posts, newsletters or email campaigns, and build this into your editorial calendar.
Key elements to have in your editorial calendar
Here is an example of an Editorial Calendar I produced in Excel. It has the keys fields in it that you need for an editorial calendar but you can also add fields to track review dates, status etc.
Key fields
Start date – The date that the work on the post will commence.
Publish Date – The date the content will be published.
Writer – If you have a team of people working on your content, this is the name of the writer working on this specific article.
Topic or Title – This can be the general topic that your post will be about or once you know the actual title nearer the time of publishing the post you can update it.
Focus Keyword or Phrase – The focus keyword or phrase is the keyword or phrase that you want your post to rank for when people are searching in Google. If you are using WordPress and have the Yoast SEO plugin installed, you'll enter this in the Focus Keyword section of the Yoast SEO panel.
Notes – Initial outline notes or key points about the topic to be built upon when the content is written.
Call-to-Action – What do you want your audience to do after reading your article? Create a compelling call to action if you want your reader to download a lead magnet, or read further, or sign up to your newsletter.
Images – Insert links to the images that will be included in the post if you have them when you're in the planning phase. This will make it easier to find those images when you come to write the article.
Link to draft – Whether you're using a simple spreadsheet or a calendar tool, include a link to the draft post in the editorial calendar. This makes it easy to find your article but also if there is more than one person working on the content then you can be sure that everyone is working on the correct version.
Planning
Mark off key dates such as Christmas, Easter, Valentine's Day, Product Launch dates.
Plan and create relevant blog posts for these significant dates. For example in the run up to a product launch, you might want to run a series of posts that generate interest and create awareness of your product or service prior to it's launch. For specific dates such as public holidays you might want to create a relevant post such as a Christmas special.
Work backwards from these key dates to plan your writing activities and insert them into your editorial calendar. Ensure that you give yourself enough time to get everything done within your normal workload. The aim is to remove stress from your writing, not to add to it.
Free tools to create an editorial calendar
There are lots of free tools available that you can use to create your editorial calendar.
The simplest tool to use is the calendar on your Mac or PC to plan in the dates for publishing your posts.
Google Calendar and iCal are great for seeing at a glance what needs to be sent out and when and to plan the activities running up to publishing. Also if you share your calendar with other collaborators then you'll all have access to the same information about the schedule.
Microsoft Excel is my favourite tool for developing an editorial calendar. The disadvantage is that you need to create the calendar dates yourself. But once this is done, you'll have a very flexible tool for planning your content.
Google Sheets – similar to Excel above, however the advantage is that it is easier to share and work on if you are using Google drive and working as part of a team.
Evernote is great for saving snippets of information and notes for your content. Create notebooks for your different subject areas and then tag anything that you are saving to Evernote. This way you'll be building up a content library that you'll be able to reference when you start to write your article.
Project Management tools such as Basecamp, Trello or Asana.
Although not free, you can buy very cheap printables on Etsy which you can use for planning your editorial calendar.
Free editorial calendar templates
If all this seems like too much work, there are many examples of free editorial calendar templates that you can download and modify or re-purpose for your exact requirements.
Pinterest has a lot of free templates posted up. Also, just Google "free content calendar templates", and you'll see the large digital marketing websites, such as Hubspot, have templates that you can download. There is so much to choose from that you will be able to find a template that you can easily download and modify.
Summary
I do hope this has helped you and you are ready to go and create your own editorial calendar. If you have enjoyed this post please like it and share it with your friends and colleagues. I'd love to see your editorial calendar when you have created it!
New Coaching Package Available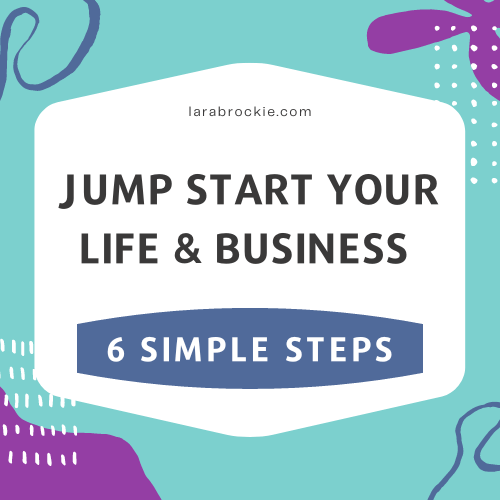 Ready to Make a Change?
6 Simple Steps to Jump Start Your Life & Business.
Sometimes, when you feel stuck in your life and know there is something better out there for you, all you need is a quick jump start to get going again.
It can be overwhelming with everything you need to do to create your dream life and business.
Help is at hand. My new Quick Start Coaching Package is specifically focused on giving you a practical plan to help you work through the steps to create your dream life and business.
6 simple steps over 6 weeks, and you'll feel less overwhelmed, with a clear vision of your future life, and how to get there.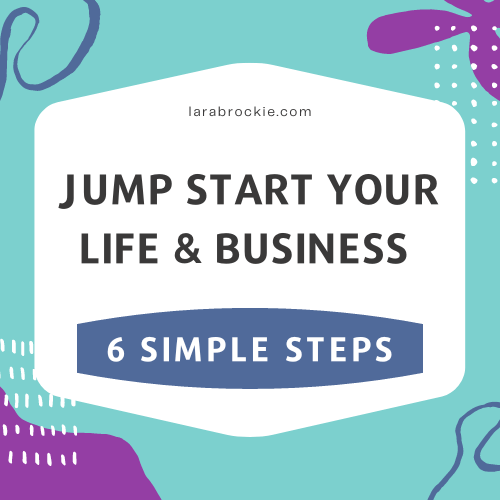 Let's Talk!
Click on the button below for a friendly 15-minute call to discuss how I can help you.