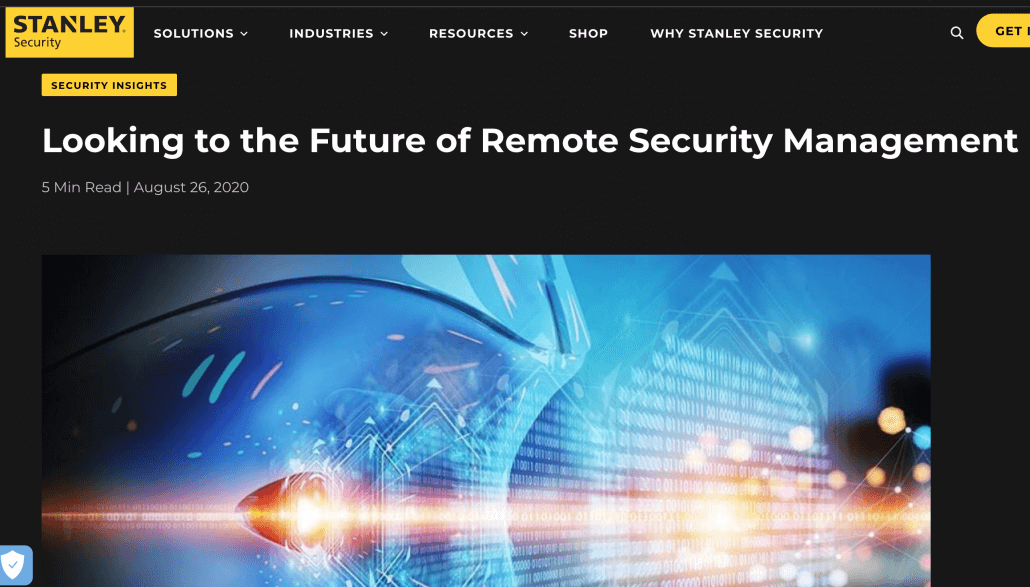 Looking to The Future of Remote Security Management
A blog post for Stanley Security, part of the Stanley Black and Decker Group
Working patterns are changing, and while more people and more businesses are working remotely with flexible hours, Remote Security Management has become essential.
Businesses are preparing for new emerging threats and issues such as criminal activities, environmental or public health issues, and to handle these remotely.
Maybe you are a small to medium business owner, logistics and distribution firm, commercial site, or a business reducing their security costs.
You may be considering a remote security monitoring solution that is cost-effective and provides you with the peace of mind that your premises are monitored round the clock, both now and well into the future.
What does the future of remote security look like for your business?
Lara is a great, experienced writer. I really enjoyed working with her, not just because of her writing skills, but also due to her immaculate professionalism. I recommend working with Lara to all searching for someone that writes clear and effective content.