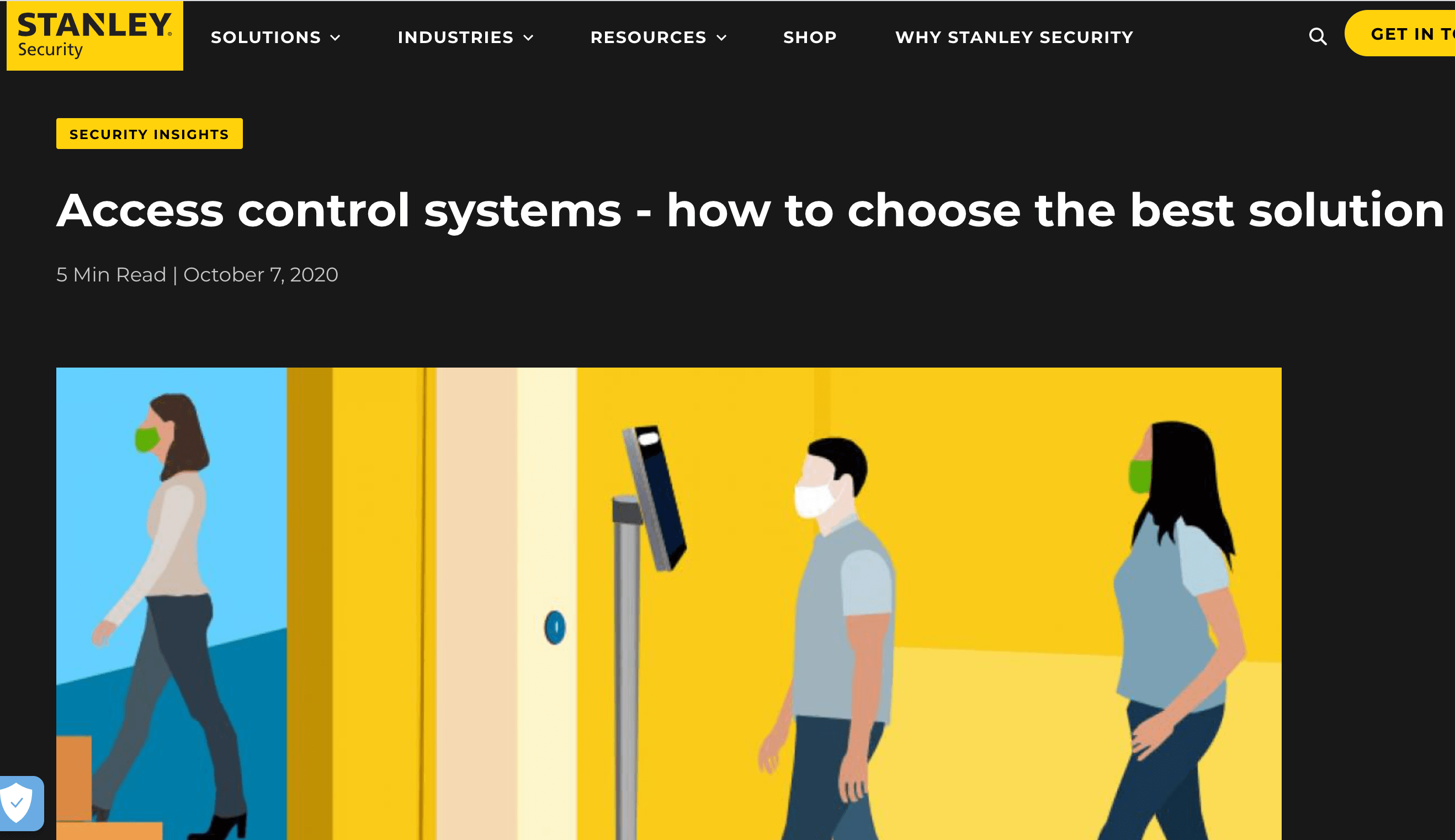 Access Control Systems – how to choose the best solution
A blog post for STANLEY Security, part of the Stanley Black and Decker Group.
(Updated April 2023 – STANLEY Security is now Securitas Technology.)
Access Control Systems come in many formats, from the most basic solutions to sophisticated, state of the art technology. The choices can be overwhelming, but this blog aims to demystify access control systems and help you choose the best solution for your business.
Whether you are a small-to-medium business owner, or larger enterprise, this blog will explain the various types of access control systems available.
Access control systems are suitable for businesses in the logistics and distribution industry, hotel and leisure industry, retail industry, education and public sectors or commercial, biotech and pharmaceutical industries.
Lara is a great, experienced writer. I really enjoyed working with her, not just because of her writing skills, but also due to her immaculate professionalism. I recommend working with Lara to all searching for someone that writes clear and effective content.