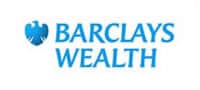 Assistant Vice President at Barclays Wealth
Managed a portfolio of 60 projects and process improvements and produced the business case for a £2.5M end to end corporate actions and reconciliations solution, identifying savings of £6.6M over 3 years.
Lara is a very strong business consultant with an excellent knowledge of both process and system analysis. She single handedly drove forward an important strategic business proposal which added significant value, engaging with multiple potential suppliers across a complex business area.